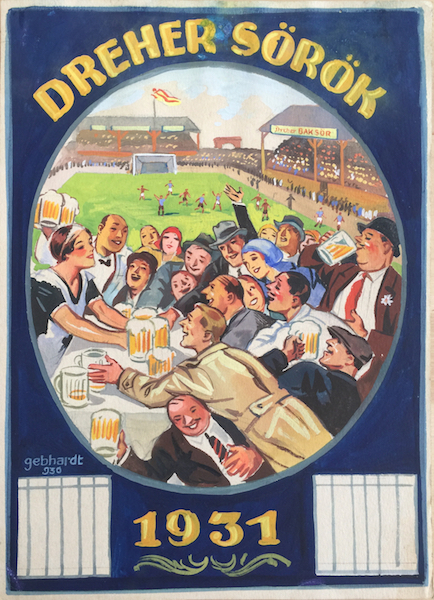 Dreher beers - Football match
Hungarian title:
Dreher sörök - Futball mérkőzés
Size:
Tram poster (cca. 17 x 24 cm)
Condition:
Fine, light wear.
Material:
Paint on cardboard.
Price: US$8000
Description:
Original Hungarian vintage poster artwork painted on cardboard by Tibor Gonczi Gebhardt in 1931, advertising Dreher beers. The front of the composition shows a group of people cheerfully celebrating and enjoying Dreher beers next to a table. Meanwhile, in the background we see a football stadium with an ongoing match. Above the stands, there is advertising for Dreher Buck Beer.