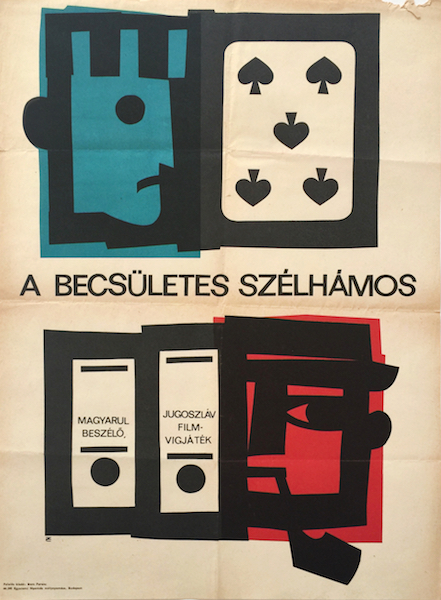 Honest Impostor, The
Hungarian title:
A becsületes szélhámos filmplakát
Size:
A2 1/2 Sheet (cca. 59 x 42 cm)
Condition:
Very good, wear, discolouration, paper loss at the top.
Material:
Paper, intaglio.
Price: US$600
Description:
The Honest Impostor (original title: Inspektor) is a 1966 vintage Hungarian movie poster designed by Crescencia Zelenak advertising a Yugoslavian film.
Having used someone else's I.D. he had found in a barber shop, Boda is mistakenly being proclaimed an inspector. He finds himself in all sorts of adventures, discovers some big machinations in one company and helps in catching the deceiver. Director: Milo Djukanovic Writer: Vlastimir Radovanovic Stars: Slobodan 'Cica' Perovic, Snezana Niksic, Ljubisa Samardzic (source: imdb.com)