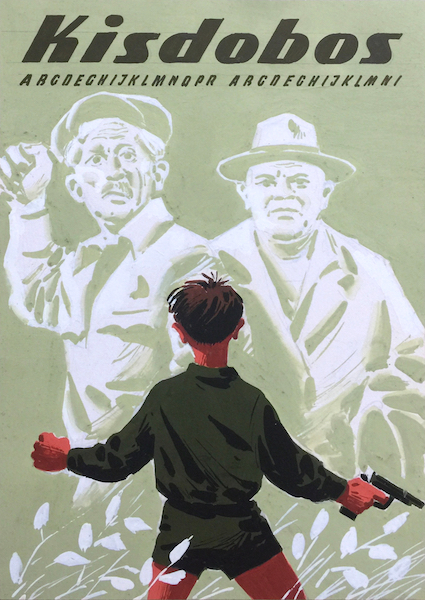 Little Drummer
Hungarian title:
A kisdobos
Size:
A5 1/16 Sheet (cca. 15 x 21 cm)
Material:
Paint on cardboard.
Price: US$3000
Description:
Little Drummer (original title: Sudba Barabanshchik) is an original 1957 vintage Hungarian movie poster artwork designed by Lajos Vajda for a 1956 Soviet Russian film directed by Viktor Eisymont, written by Arkadi Gajdar and Liya Solomyanskaya, and starring Daniil Sagal, Sergei Yasinsky and Alla Larionova.
The artwork itself is 12,3 x 17,6 cm while the paper folder it is glued on is 15 x 21 cm when closed.