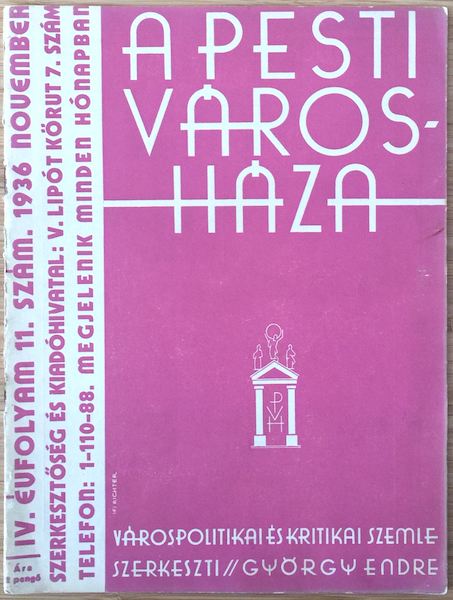 The Pest City Hall 1936 No. 11.
Hungarian title:
A pesti városháza 1936 IV. évfolyam 11. szám
Size:
A4 (cca. 21 x 29 cm)
Condition:
Fine, wear along the spine and borders, stains of the back.
Material:
Paper, letterpress.
Price: US$240
Description:
The Pest City Hall is an original 1936 vintage Hungarian urban policy and critical review with a cover designed by Aladar Ifj. Richter.