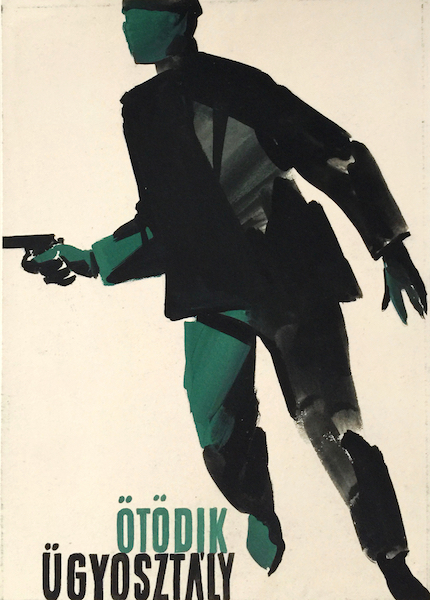 Agent for Panic
Hungarian title:
Az ötödik ügyosztály
Size:
Tram poster (cca. 17 x 24 cm)
Material:
Paint on cardboard.
Price: US$600
Description:
Agent for Panic (original title: Páté oddelení) is a 1961 vintage Hungarian movie poster artwork maquette designed by Antal Gunda advertising a Czechoslovakian film.
A secret agent seeks a fellow spy in hiding. At stake are secret materials that are coveted by evil forces who will stop at nothing in order to obtain them.
Director: Jindrich Polák
Writers: Vladimír Nepras, Jindrich Polák
Stars: Jirí Vrstála, Radovan Lukavský, Jaroslav Rozsíval
(source: imdb.com)