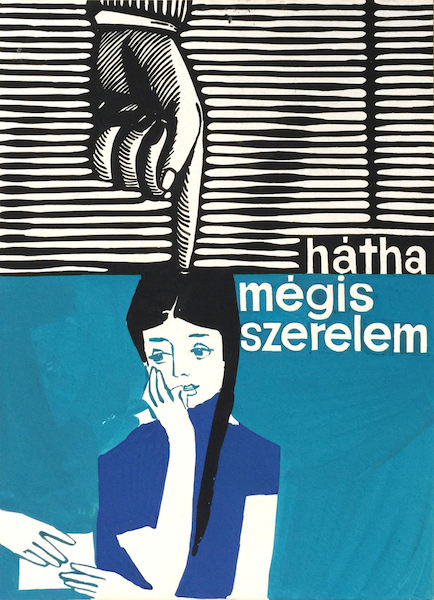 But What If This Is Love?
Hungarian title:
Hátha mégis szerelem
Size:
Tram poster (cca. 17 x 24 cm)
Material:
Paint on cardboard.
Price: US$2800
Description:
But What If This Is Love? (original title: A esli eto lyubov? - А если это любовь?) is a 1962 vintage Hungarian movie poster artwork maquette designed by Antal Gunda advertising a Soviet Russian film.
High schoolers Ksenia and Boris begin to understand that the feelings they share are more than just a friendship. But their first timid sentiment became apparent to people around them. They have to confront mocking schoolmates and hypocritical and rude grown-ups.
Director: Yuli Raizman
Writers: Iosif Olshansky (screenplay), Nina Rudneva (screenplay)
Stars: Zhanna Prokhorenko, Igor Pushkaryov, Aleksandra Nazarova
(source: imdb.com)