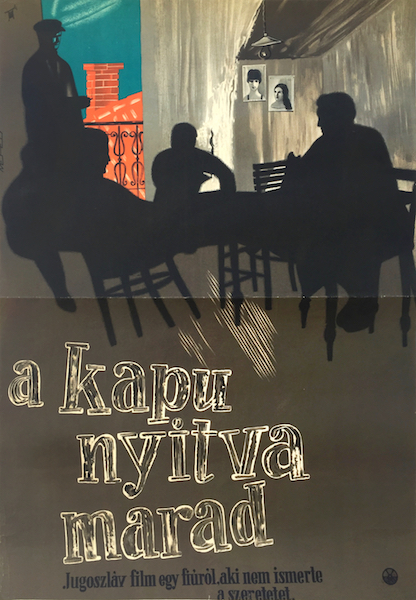 Door Remains Open, The
Hungarian title:
A kapu nyitva marad
Size:
A1 1 Sheet (cca. 59 x 84 cm)
Condition:
Fine, light fold marks and wear, small tears.
Material:
Paper, offset lithography.
Price: US$600
Description:
The Door Remains Open is a 1962 vintage Hungarian movie poster designed by Ivan Mehely.
A juvenile delinquent escapes the hall and responses to ad of the parents who lost their son in WWII. After being accepted with much love and care, he reconsiders his initial plan to rob the family.
Director: Frantisek Cáp
Writer: Vladimir Paskaljevic
Stars: Rade Vergovic, Teodora Arsenovic, Milena Dravic
(source: imdb.com)