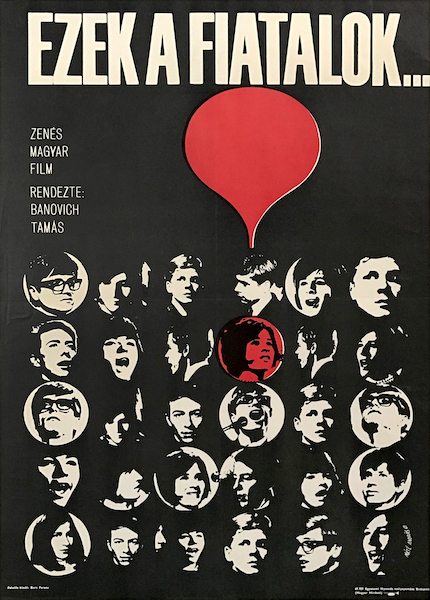 These Youngsters
Hungarian title:
Ezek a fiatalok
Size:
A2 1/2 Sheet (cca. 42 x 59 cm)
Condition:
Fine, light fold marks and wear.
Material:
Paper, intaglio.
Price: US$240
Description:
These Youngsters is a 1967 vintage Hungarian movie poster desgined by Andras Mate.
A film about the coming-of-age of the 60s' youth in Hungary. Less about their everyday struggles and heartbreaks and more about the most up-and-coming beat bands of the country.
Director: Tamás Banovich
Writers: Béla Abody, Tamás Banovich
Stars: Balázs Kosztolányi, Zsuzsa Koncz, Katalin Berek
(source: imdb.com)