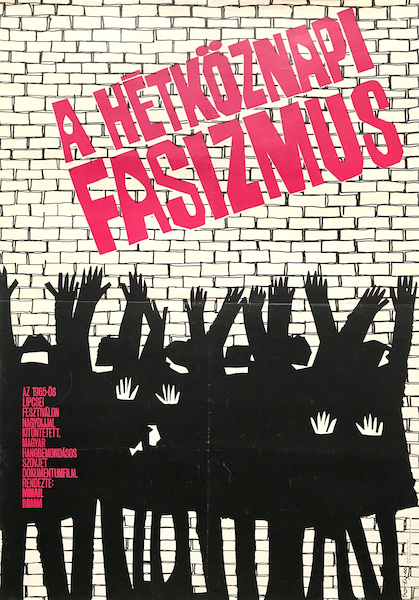 Triumph Over Violence
Hungarian title:
Hétköznapi fasizmus
Size:
B1 (cca. 100 x 70 cm)
Condition:
Fine, light fold marks and wear.
Material:
Paper, intaglio.
Price: US$1600
Description:
Triumph Over Violence is a 1966 vintage Hungarian movie poster designed by So-Ky.
A 1965 Soviet Russian documentary about the rise and fall of fascism and the effects of Nazism on German society.
Director: Mikhail Romm
Writers: Yuri Khanyutin, Mikhail Romm
Stars: Mikhail Romm, Marlene Dietrich, Joseph Goebbels
(source: imdb.com)