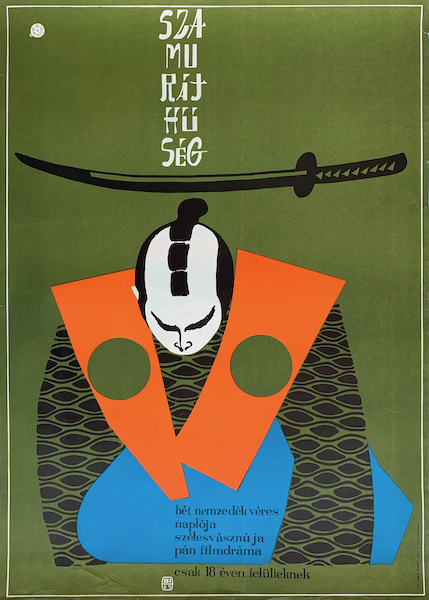 Bushido, Samurai Saga
Hungarian title:
Szamurájhűség
Size:
A1 1 Sheet (cca. 84 x 59 cm)
Condition:
Fine, light wear, creasing and small tears.
Material:
Paper, offset lithography.
Price: US$2000
Description:
Bushido, Samurai Saga is a 1965 vintage Hungarian movie poster for a Japanese film designed by Istvan Balogh.
Bushidô zankoku monogatari is a 1963 Japanese film.
After a salary-man's fiancée attempts suicide, he remembers his gruesome family history, which sees his ancestors sacrificing themselves for the sake of their cruel lords, and realizes that he's about to repeat their mistakes.
Director: Tadashi Imai
Writers: Norio Nanjo (story), Naoyuki Suzuki
Stars: Kinnosuke Nakamura, Eijirô Tôno, Kyôko Kishida
(source: imdb.com)