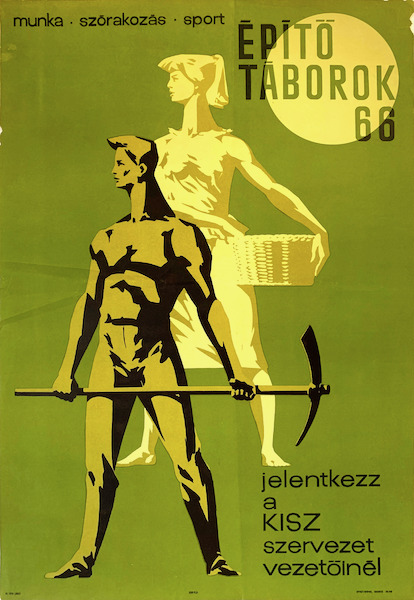 Description:
Construction Camps 66 is a 1966 vintage Hungarian communist propaganda poster.
Construction Camps 66 - Work, Fun, Sport - Sign up at your Youth League leaders! - says the slogan of this poster. The composition is monumental; the muscular young girl and boy personifies the working class.
The Construction Camps in the Socialist era meant a common experience for every young people in Hungary.