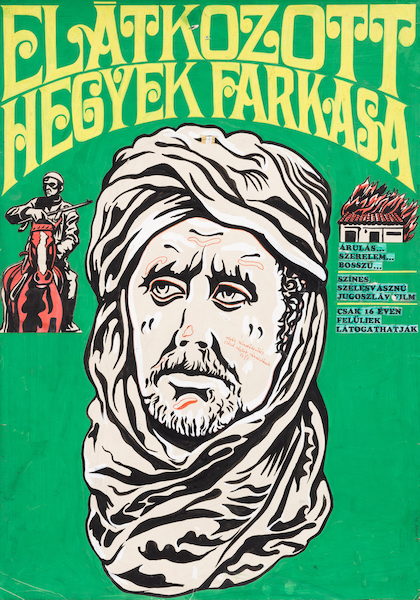 Wolf of Prokletije
Hungarian title:
Elátkozott hegyek farkasa
Size:
A1 1 Sheet (cca. 84 x 59 cm)
Condition:
Fine, light wear, small tears.
Material:
Paper, collage, paint.
Price: US$14000
Description:
Wolf of Prokletije is a 1968 Pop Art vintage Hungarian painted Pop Art movie poster artwork designed by Gyorgy Kemeny.
Uka is an old Albanian who lives in the mountains on the border of Kosovo and Albania. As an honorable man, he must deal with his son who befriended Italian fascists during WW2.
Director: Miomir 'Miki' Stamenkovic
Writers: Kole Casule, Murteza Peza
Stars: Ljuba Tadic, Abdurrahman Shala, Josif Tatic
(source: imdb.com)