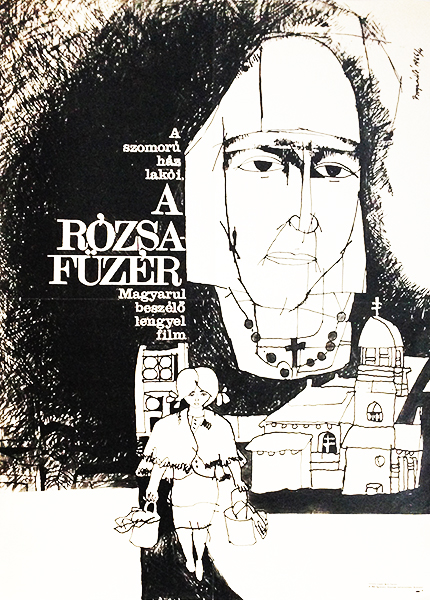 Rosary
Hungarian title:
A rózsafüzér
Size:
A1 1 Sheet (cca. 84 x 59 cm)
Condition:
Fine, light fold marks and wear.
Material:
Paper, intaglio.
Price: US$240
Description:
Poster by Árpád Bognár for a Polish movie, Rosary.
The author of the poster mostly done movie posters and his works are very suggestive. Most of the time he used line drawing mixed with watercolour however, on this poster he only applied strict line drawing. The composition shows the head of a nun above a church and a young girl carrying two buckets. The poster is black and white and it has a very sinister atmosphere. The scene depicted is probably strongly connected to the plot of the film.