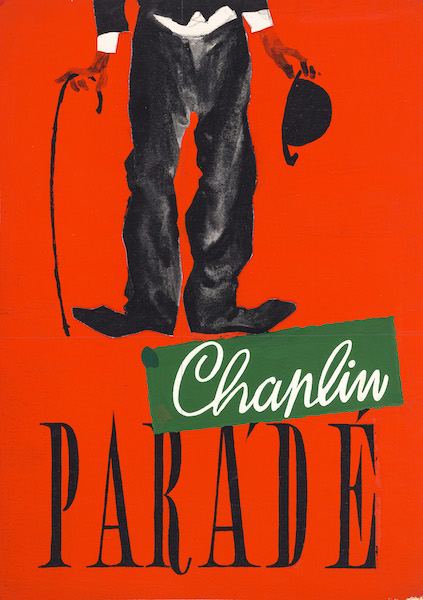 Charlie Chaplin Festival, The
Hungarian title:
Chaplin parádé
Size:
cca. 21,5 x 30,5 cm
Condition:
Fine, light wear.
Material:
Paint on cardboard.
Price: US$3000
Description:
The Charlie Chaplin Festival is a 1958 Hungarian movie poster maquette designed by Lajos Gorog.
Four Chaplin shorts from 1917: The Adventurer, The Cure, Easy Street and The Immigrant, presented with music and sound effects.