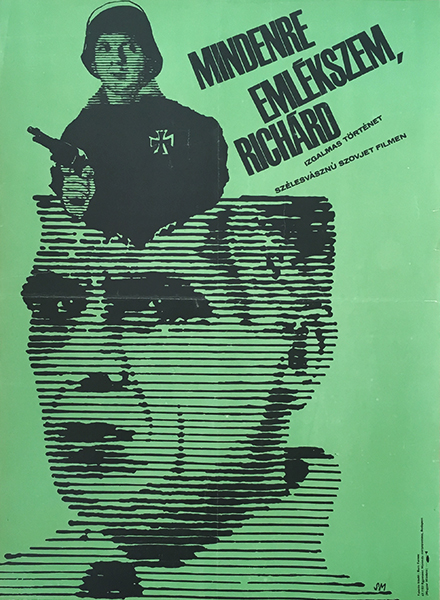 I remember it all, Richard
Hungarian title:
Mindenre emlékszem, Richárd
Size:
A2 1/2 Sheet (cca. 59 x 42 cm)
Condition:
Fine, light fold marks and wear.
Material:
Paper, intaglio.
Price: US$240
Description:
I remember it all, Richard is a 1967 vintage Hungarian movie poster designed by Margit Sandor.
Akmens un skembas is a 1967 Latvian film.
Three friends (Janis, Zigis and Ricards) serve for the Latvian Legion during the Second World War. Zigis dies trying to join the Soviet side later in the war. Twenty years later Janis and Ricards meet.
Director: Rolands Kalnins
Writer: Viktors Lorencs
Stars: Antra Liedskalnina, Harijs Liepins, Eduards Pavuls
(source: imdb.com)