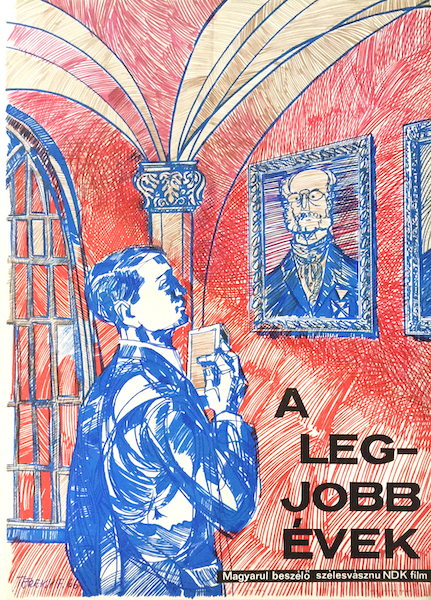 Best Years, The
Hungarian title:
A legszebb évek
Size:
A1 1 Sheet (cca. 59 x 84 cm)
Condition:
Fine, light fold marks and wear.
Material:
Paper, offset lithography.
Price: US$240
Description:
The Best Years is a 1966 vintage Hungarian movie poster designed by Ferenc Toreky.
In 1945, Ernst Machner returns home from the war in his mid-20s. Tuche would like him to weave for a living, but his comrades persuade him to become a young teacher instead. This decision begins to pose demands on him, however. Machner takes his leave of Hilde Tamm, who had lovingly taken him in as a homecomer. As a classroom teacher working in small villages, he starts a career that constantly puts him in new locales and new challenging situations. At the beginning of the 50s, he becomes the director of a Gymnasium steeped in tradition. There, the "average" teacher and extensively bourgeois faculty have already rejected the "Reds" and headed to the West. Machner is no professional match for the departed teachers, but he learns the more he teaches. Soon, the outright rejection of the conservative students collapses under his attention and concentration. New assignments await him, but he is skeptical as whether or not he has grown enough to handle them. Nevertheless, Machner chooses to tackle the challenges.
Director: Günther Rücker
Writer: Günther Rücker
Stars: Horst Drinda, Lissy Tempelhof, Herwart Grosse
(source: imdb.com)