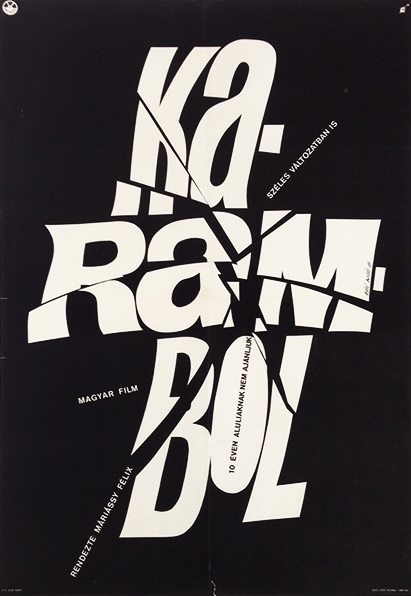 Collision
Hungarian title:
Karambol plakát
Size:
A1 1 Sheet (cca. 55 x 84 cm)
Condition:
Very good, fold marks, creases and some bigger tears along the border.
Price: $150
Description:
Original Hungarian vintage movie poster from 1964 by András Máté.
Máté András designed this black and white typographical composition for a Hungarian movie, Collision directed by Félix Máriássy. The film stars Béla Andai, Gyula Bakos and Zsuzsa Balogh.