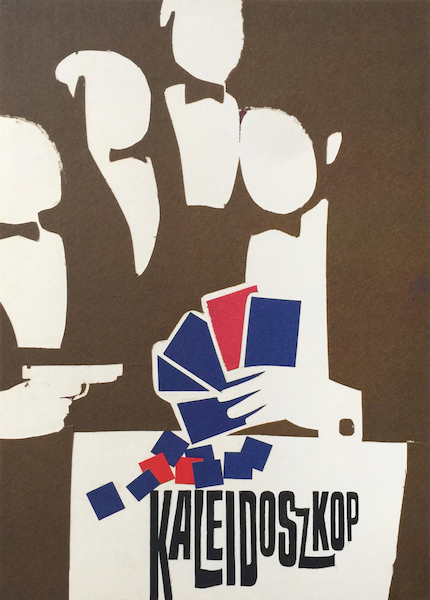 Kaleidoscope - He who's lucky in card games and love
Hungarian title:
Kaleidoszkóp - Aki szerencsés a kártyában és a szerelemben
Size:
Tram poster (cca. 17 x 24 cm)
Material:
Paper, collage.
Price: US$2000
Description:
Kaleidoscope is a 1970 vintage Hungarian collage movie poster artwork designed by Antal Gunda.
Kaleidoscope is a 1966 British crime film starring Warren Beatty and Susannah York.
The film had its World Premiere on 8 September 1966 at the Warner Theatre in the West End of London.
After leaving his lover Angel McGinnis behind in London, rich playboy Barney Lincoln breaks into a playing card manufacturer in Geneva to mark the cards and then break the bank at every European casino.
Barney meets up with Angel again in Monte Carlo, where he wins a great deal of money. But her suspicions after he left England caused her to consult her father, a detective from Scotland Yard, who forces Barney to help him catch a smuggler named Harry Dominion who has a weakness for gambling. (source: wikipedia.org)