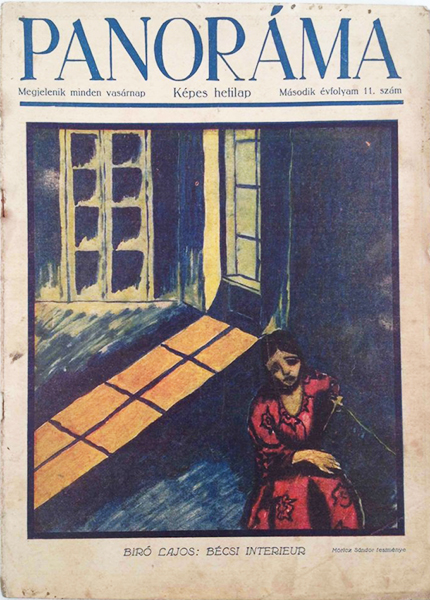 Panorama Magazine 1922. II. 11.
Hungarian title:
Panoráma Magazin 1922. II. évfolyam 11. szám
Size:
Magazine (cca. 17 x 24 cm)
Condition:
Very good, wear, small tears and chips, stains.
Price: US$600
Description:
Cover design by Lajos Biro. "Panoráma". Vienna, 1922. II. volume, 11th issue. Illustrated magazine, with colored cover and black-and white illustrations inside. 20,5x28,5 cm. 33p. In Hungarian.
Panorama was an important press organ of the emigrant Hungarians in Vienna. Illustrated, informative magazine about social life and news.