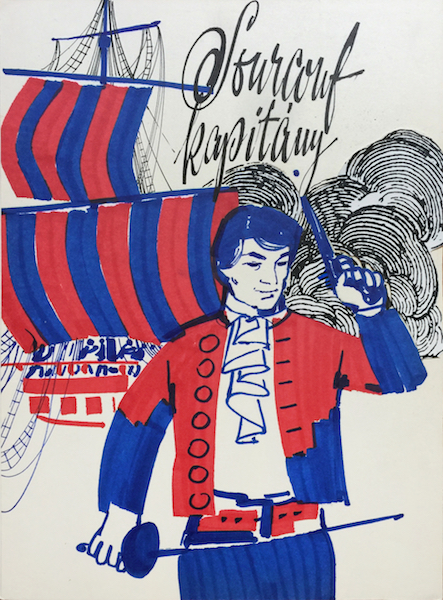 Sea Pirate, The
Hungarian title:
A kalózkapitány
Size:
Tram poster (cca. 17 x 24 cm)
Material:
Paper, collage, paint.
Price: US$800
Description:
The Sea Pirate is an original 1967 Hungarian vintage movie poster artwork desgined by Antal Gunda.
The Sea Pirate (original title: Surcouf, l'eroe dei sette mari) is a 1966 Sergio Bergonzelli & Roy Rowland Spanish - Italian - French swashbuckling adventure film starring Gerard Barray, Antonella Lualdi, Terence Morgan, Genevieve Casile and Armand Mestral.