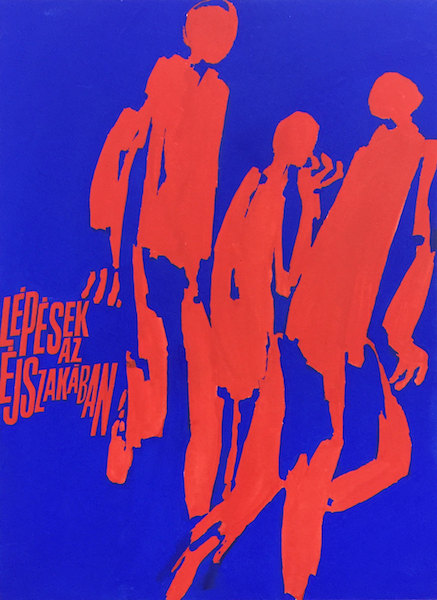 Steps in the Night
Hungarian title:
Lépések az éjszakában
Size:
Tram poster (cca. 17 x 24 cm)
Material:
Paint on cardboard.
Price: US$1200
Description:
Steps in the Night is a 1966 vintage Hungarian movie poster artwork maquette designed by Antal Gunda advertising a Lithuanian film originally titled Zingsniai nakti (also known as Shagi v nochi).
Director: Raimondas Vabalas
Writer: Vladas Mozuriunas
Stars: Juozas Rygertas, Petras Steponavicius, Vytautas Tomkus
(source: imdb.com)