Merczel Péter
1956 -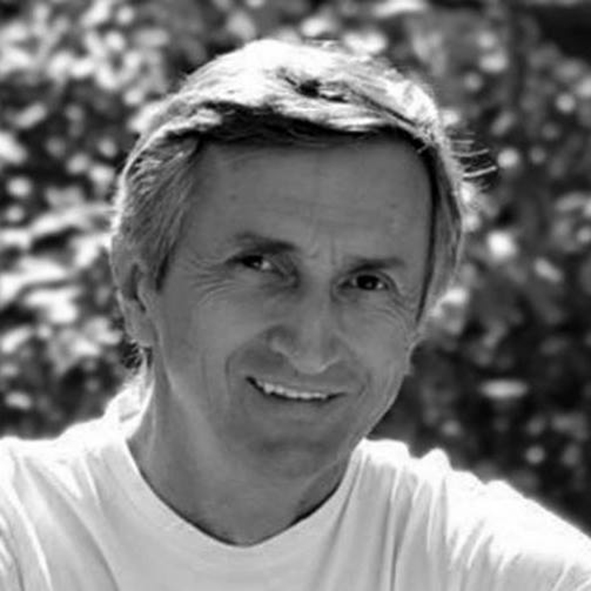 Peter Merczel
Péter Merczel is an important poster designer of the 1980's in Hungary. He studied under Crescencia Zelenák and Gábor Nagy at the Academy of Fine Arts in Budapest and later he became a successful graphic artist.
He often created interesting and concentrated movie posters in a humorous portrayal. He is a skilly drawer, his compositions are often surrealistic, colorful drawings or paintings.
He designed the poster of the cultic movie 'The Firemen's Ball', directed by Milos Forman, receiving an Oscar-nomination in 1969 for the best foreign movie. The poster is based on a funny idea of a matchbox in which the matches have faces and the little image on the side of the box shows firemen fighting fire - the grotesque visual world of the poster reflects the athmosphere of the movie. He also created the Hungarian poster of the movie 'Pirates', directed by another cultic director, Roman Polansky.
Merczel designed Hungarian posters of several science-fiction movies, such as 'Aliens'. In addition to posters, the artist created numerous amazing illustrations for the Hungarian scientific magazine called 'Galaktika' in the 1980s. These works reveal the influence of the visual world of his contemporary popular culture, such as science-fiction movies, caricatures and comics. He created a beautiful poster design for 'Blade Runner', but unfortunately the American dealer of the movie decided to release it with the original poster design in every country - this phenomenon started at the end of the 80s and it became the accepted method until today.
He also designed an own font in a specific graphic style employing elements of animal figures and floral motifs. Nowadays the artist is working for computer graphical studios, designing video games among others.
Available posters by this artist