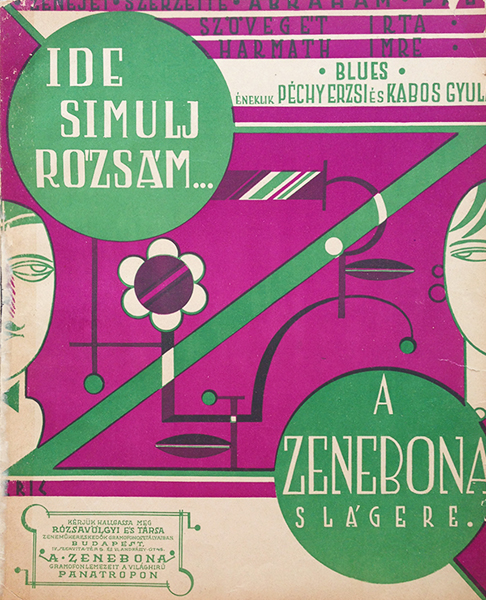 Come to me honey...
Hungarian title:
Ide simulj rózsám... kottaborító
Size:
Sheet Music cover (cca. 30 x 22 cm)
Condition:
Very good, paper loss and tears along the border, tape mark on the left side of the cover, stains on the back.
Material:
Paper, stone lithography.
Price: US$400
Description:
Sheet music with Art Deco cover designed by Eriv Vogel for a popular blues song, Ide simulj rozsam or Come to me honey in English. The song was performed by famous Hungarian actors: Erzsi Pechy and Gyula Kabos.