Vogel Eric
1907 - 1996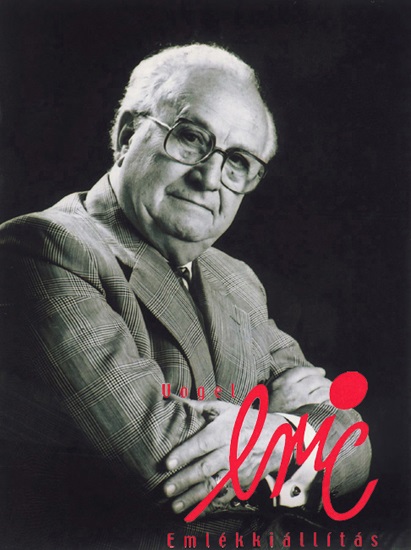 Vogel Eric (source: filmkultura.hu)
Stage and costume designer, graphic designer, newspaper illustrator and painter. He was working as poster designer from the 1930's.
He was not taken to the Academy first, so he started to study at Lipót Hermann's and Adolf Fényes's private school. Later he moved to Vienna and studied as a painter at the Academy. Vienna was the place, where he first came in contact with the theatrics. His first successes were stage- and costume designs for operettes.
Vogel's original first name was Imre; the famous operette-composer Imre Kálmán - the author of the Gipsy Princess (Csárdáskirálynő) - named him "Eric". From this moment on he started to use the name "eric" as a characteristic signature. He soon became very famous as theatrical designer. For his cheerful nature, he was also very popular among actors and directors. He became the constant illustrator of the major theatre journal Theatre Life (Színházi Élet).
Eric designed more than 400 plays during his career. As a consequence of his interests and contacts, he also started to design advertisements and posters for theatres and shows.
In 1942, as a Jewish artist, he was taken to forced labour. He could successfully escape, and in 1944 he moved to Romania. After living and working in Bukarest for a while, he came back to Hungary in 1948.
From the 1950's he became a very busy stage designer and graphic designer again. His works usually advertise theatre plays, revues, cabarets, circus shows, etc. His style is based on the simple but decorative drawing. He prefered to represent cheerful figures, clowns, animals, dancers, and actors with vivid colors. He was one of the founders of the Cheerful Theatre (Vidám Színpad) for which he designed many posters. He was constantly working on the advertisements and music sheets of the Rózsavölgyi Publishing House. During his long career he also created stage designs ans costumes for movies and television shows.
Available posters by this artist