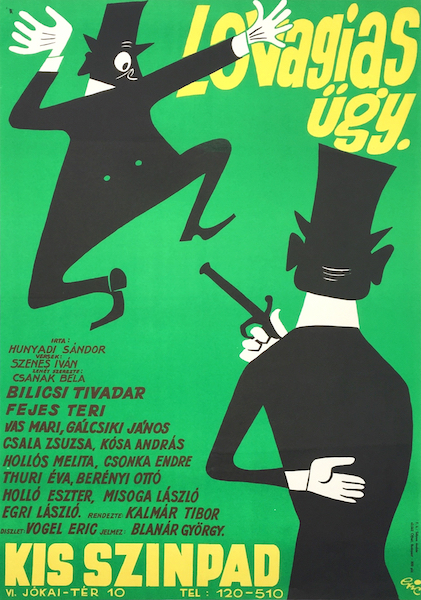 Cavalry case - Small Stage
Hungarian title:
Lovagias ügy - Kis Színpad - IV. Jókai tér 10. - Írta: Hunyadi Sándor versek: Szenes Iván zenét szerezte: Csanak Béla - Főszereplők: Bilicsi Tivadar, Fejes Teri
Size:
B2 (cca. 70 x 50 cm)
Condition:
Fine, light fold marks and wear.
Material:
Paper, offset lithography.
Price: US$900
Description:
Cavalry case at the Small Stage is an original 1964 vintage Hungarian theatre poster designed by Eric Vogel.