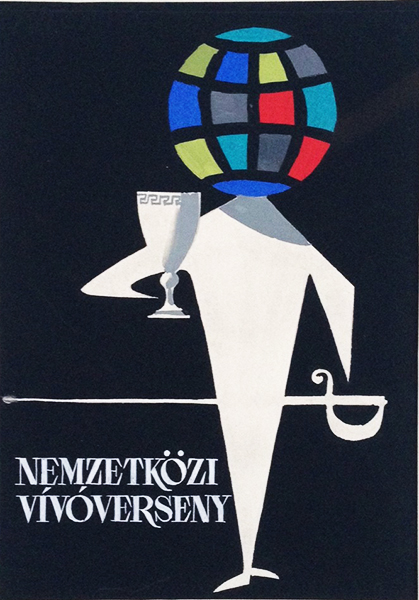 World Fencing Championships 1959 in Budapest
Hungarian title:
Nemzetközi vívóverseny
Size:
Tram poster (cca. 24 x 17 cm)
Material:
Paint on cardboard.
Price: US$4000
Description:
Original poster maquette for the 1959 World Fencing Championship. Lajos Vajda made two different designs for the same occasion. The artist used elements of both designs for the final design, which became the printed poster.
This is the more modern, nearly abstract version of the poster. The figure rahter appears as a two-dymensional emblem, with the globe as its head , and a trophy and a sword is his hands.
Size: 18,5 x 26 cm