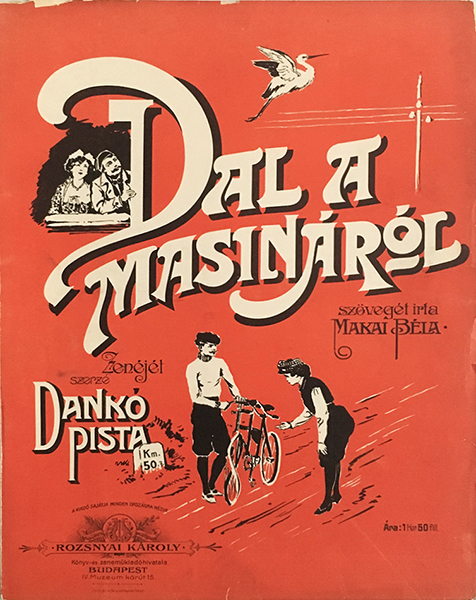 Song about the machine - The bicycle
Hungarian title:
Dal a masináról - A bicikli
Size:
Sheet Music cover (cca. 22 x 30 cm)
Condition:
Fine, light wear, chips around the borders.
Material:
Paper, stone lithography.
Price: US$320
Description:
Song about the machine is a 1903 - 1907 Art Nouveau sheet music cover for a song about the bicycle.