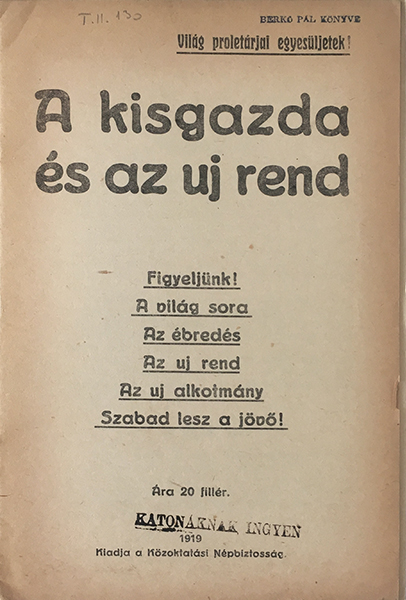 Description:
The smallholder and the new order original leftist propaganda material from 1919.
Size: cca. 15 x 23 cm
The cover page says: 'Pay attention! The fate of the world, the awakening, the new order, the new constitution. The future will be free! The booklet was free for soldiers. Published by the Public Education Commissariat. The booklet explains the subjects listed on the cover. At the end it says: Long live the proletariat revolution! Long live the Republic of Councils! On the back cover: Read it and pass it on.