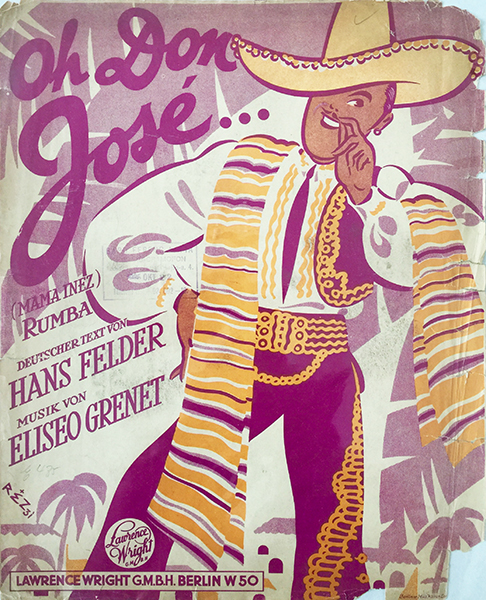 Oh Don Jose...
Hungarian title:
Oh Don José...
Size:
Sheet Music cover (cca. 22 x 30 cm)
Condition:
Good, paper loss.
Material:
Paper, stone lithography.
Price: US$400
Description:
Sheet music cover by Tibor Réz-Diamant with German text.
Eliseo Grenet Sánchez (12 June 1893 in Havana – 4 December 1950) was a Cuban pianist and a leading composer/arranger of the day. He composed music for stage shows and films, and some famous Cuban dance music. (source: wikipedia.org)
The composition reflects a Latin-American atmosphere, although the colours are pastel which is quite atypical for such a theme. However, the pattern and the ornaments, the sombrero and the man with the moustache as well as the stylized leaves and palm trees in the background.