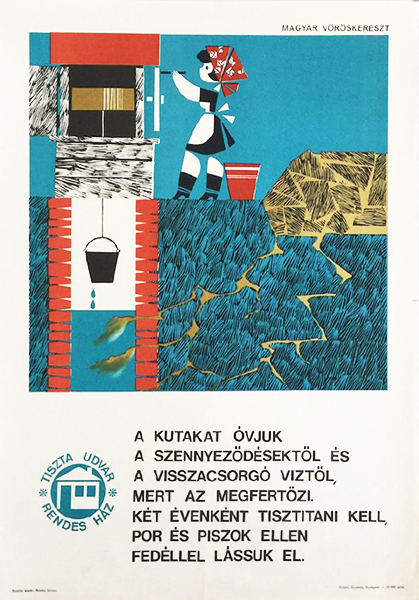 Protect the wells from contamination
Hungarian title:
A kutakat óvjuk a szennyeződésektől
Size:
B2 (cca. 70 x 50 cm)
Condition:
Fine, light fold marks and wear.
Material:
Paper, offset lithography.
Price: US$320
Description:
Poster of the Hungarian Red Cross. It calls people to protect the wells from contamination, because it will contaminate you. Wells have to be cleaned in every two yers and covered with a lid for protecting it from dirt and dust.
The poster shows the cross-section view of a well, and the girl getting water from it with a bucket. The composition was made with paper cut-out technique.