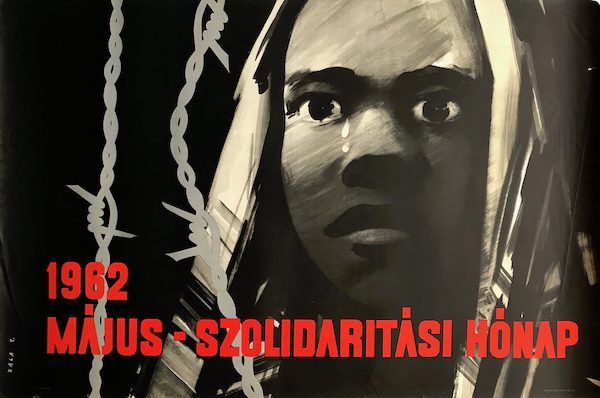 Solidarity Month 1962 - The Decolonisation of Africa
Hungarian title:
Szolidaritási hónap 1962
Size:
B1 (cca. 100 x 70 cm)
Condition:
Fine, light wear, small tears, some paper loss along the borders.
Material:
Paper, offset lithography.
Price: US$2400
Description:
Solidarity Month 1962 is a vintage Hungarian propaganda poster designed by Tibor Zala.
This poster supports the Decolonisation of Africa, and the birth of independent African nations and the freedom of all opressed nations and people.