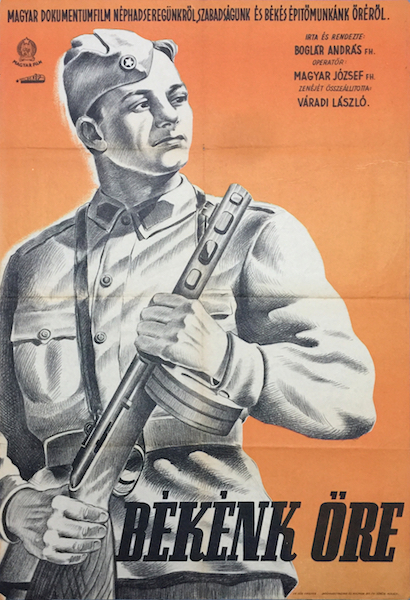 Description:
Guardian of our peace - Hungarian documentary film about our People's Army, the guard of our freedom and our peaceful work is a 1951 vintage Hungarian communist movie propaganda poster.
Designed in the characteristic socialist realist poster for a propaganda movie, this rare piece is from the early 1950s.
A typical figure of socialist realist design appears in the poster: a strong and courageous soldier. The figure is drawn in a detailed, realist manner in front of a bright orange background. He holds a big gun in his hands while he looks aside having a serious facial expression. He is obviously captured as a socialist hero, matching to the atmosphere of the communist propaganda movie the poster was created for.