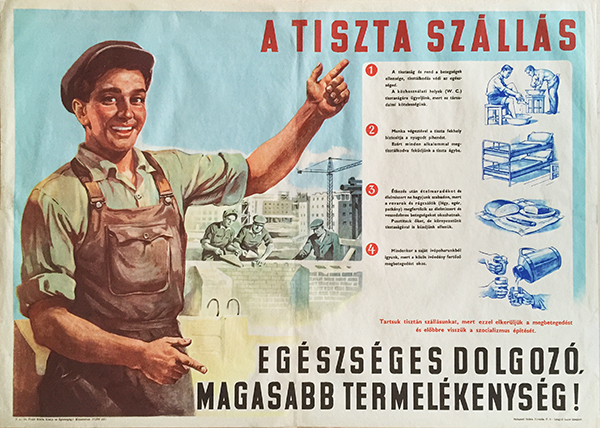 Healthy worker, higher productivity! The clean home...
Hungarian title:
Egészséges dolgozó, magasabb termelékenység! A tiszta szállás...
Size:
A1 1 Sheet (cca. 84 x 59 cm)
Condition:
Fine, restored tears along the edges.
Material:
Paper, offset lithography.
Price: US$400
Description:
Socialist realist poster from the early 1950's. The poster carefully explains, how should the workers keep their residence clean. The texts and pictogramms on the right side tell them, how they should threat the common rooms, like the toilet, how they should keep their beds in the dormitory, etc.