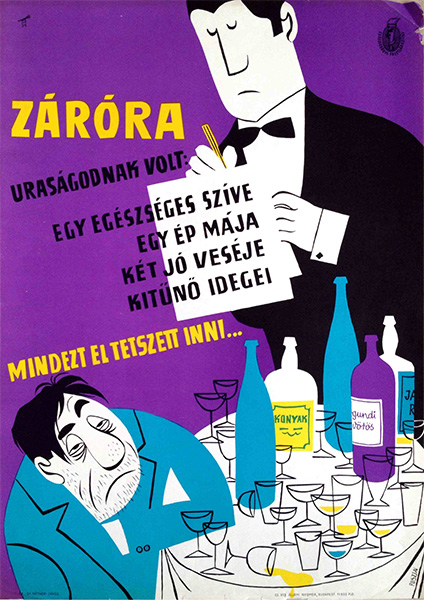 Closing time - You, sir, had a healthy heart...
Hungarian title:
Záróra - Uraságodnak volt: egy egészséges szíve...
Size:
B2 (cca. 50 x 70 cm)
Condition:
Fine, some tears and creasing, most prominently in the top right corner.
Price: US$800
Description:
Humorous poster for an anti-alcochol campaign from the 1960s. The design employs the popular style of cartoons and caricatures in a colourful composition.
"Closing time. You, sir, had:

- a healthy heart

- an undamaged liver

- two good kidneys

- perfect nerves.

All this you have drunk..."