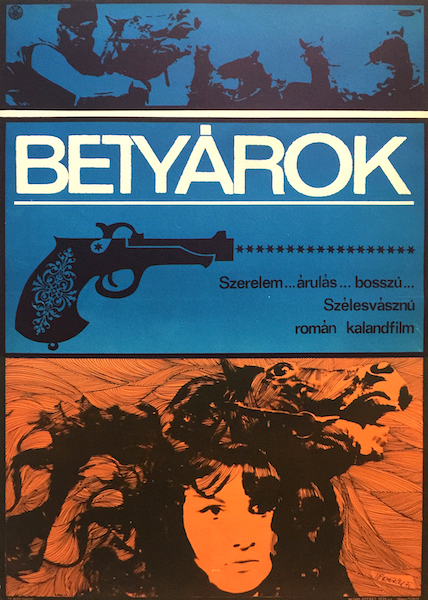 Outlaws, The
Hungarian title:
Betyárok
Size:
A1 1 Sheet (cca. 55 x 84 cm)
Condition:
Fine, light fold marks and wear.
Price: $160
Description:
The Outlaws 1966 vintage Hungarian movie poster released in 1967 designed by Ferenc Toreky.
Haiducii is a 1966 Romanian film.
During the 18th century in the mountains of Wallachia, a band of outlaws aims to undermine the rule of the Phanariots and the Ottomans. Two stepbrothers, Sarbu and Amza, lead this band with their complex and violent relationship.
Director: Dinu Cocea
Writers: Eugen Barbu, Nicolae Mihail (screenplay)
Stars: Ion Besoiu, Marga Barbu, Amza Pellea
(source: imdb.com)