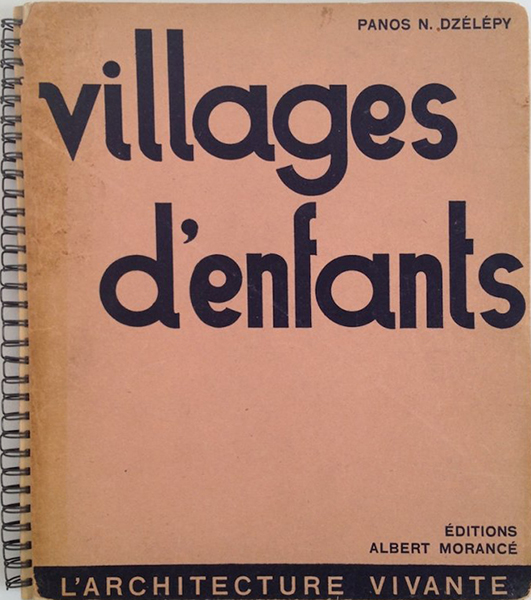 Panos N. Dzelepy: The living architecture in Greece - Children's Villages.
Hungarian title:
Villages d'enfants - Modern Bauhaus építészet
Size:
Book (cca. 23 x 29 cm)
Condition:
Fine, light wear, some damage on the back cover.
Material:
Paper, letterpress.
Price: US$320
Description:
Panos N Dzélépy: "Villages d'enfants. L'Architecture Vivante en Grece." Paris, A. Morancé, 1948. Foreword by Dr RF Bridgman, ... Introduction of Jean Badovici Spiral book. 23 x 27,4 cm. 64p. In French.
The book is about the construction of children's villages. Plans, photographs, designs. Richly illustrated book about modern architecture in Greece. With a decorative cover design with Bauhaus typography.