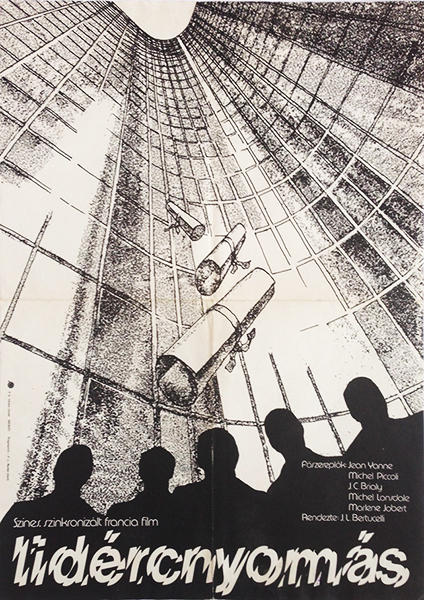 Description:
Poster of the movie, The Accuser (Original title: L'imprécateur (French). The film was directed by Jean Louis Bertucelli.
It is a french film hardly known even in France but it's an astounding "avant-garde" dark satire about worldwide company executives.
It's also gathers a great cast : The late Jean Yanne (of one the best french actor of the past thirty years) and Michel Piccoli as the deranged, though respected, big boss of "Rosery and Mitchell's".
The film, shot in 1977, opens on a view of the World trade center in NYC and ends the falling down of a big corporation building in Paris. (source: imdb.com)
On the poster the corporation building is pictured and the silhouettes of the executives as they watch documents falling down from the top.