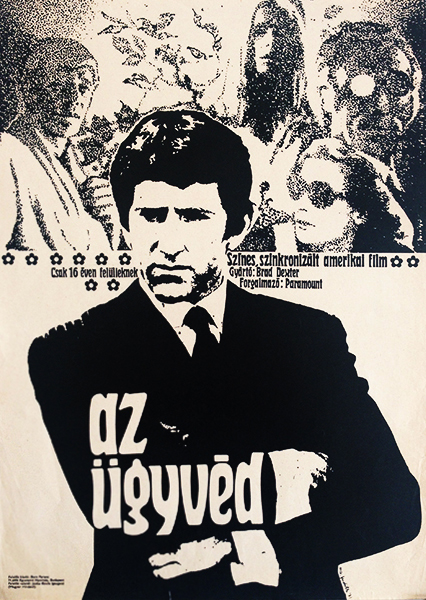 Lawyer, The
Hungarian title:
Az ügyvéd
Size:
A2 1/2 Sheet (cca. 42 x 59 cm)
Condition:
Fine, Light creases and a small tear on the lower border.
Material:
Paper, intaglio.
Price: US$240
Description:
Tony Petrocelli, a bright young lawyer practicing in the rich cattle town of Baker, becomes embroiled in a murder case.
Director: Sidney J. Furie
Writers: Sidney J. Furie, Harold Buchman
Stars: Barry Newman, Harold Gould, Diana Muldaur
(source: imdb.com)