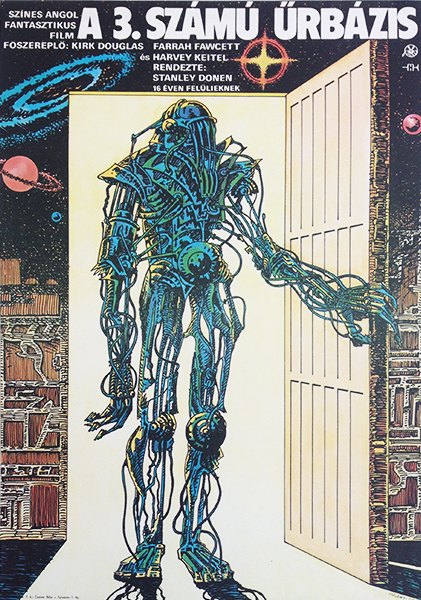 Saturn 3
Hungarian title:
A 3. számú űrbázis
Size:
A2 1/2 Sheet (cca. 59 x 42 cm)
Condition:
Fine, light wear.
Material:
Paper, offset lithography.
Price: US$500
Description:
Poster for the first release of the film in Hungary.
The film is about two lovers stationed at a remote base in the asteroid fields of Saturn are intruded upon by a retentive technocrat from Earth and his charge: a malevolent 8-ft robot. Remember, in space no one can hear you scream. (source: imdb.com) The film stars Farrah Fawcett, Kirk Douglas and Harvey Keitel.