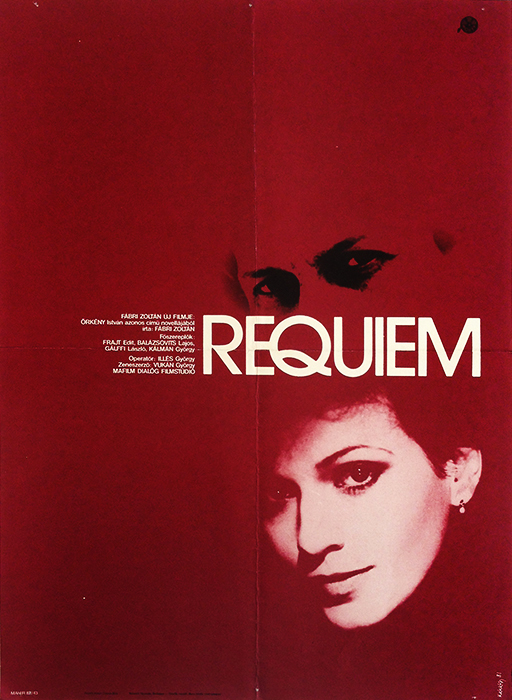 Requiem
Hungarian title:
Requiem
Size:
A2 1/2 Sheet (cca. 59 x 42 cm)
Condition:
Finem fold marks, a few small pinholes at the corners.
Material:
Paper, offset lithography.
Price: US$240
Description:
Requiem is a 1982 Hungarian drama film directed by Zoltán Fábri. It was entered into the 32nd Berlin International Film Festival, where it won the Silver Bear for an outstanding single achievement. The stroy is based on István Örkény's novel of the same name.
In 1951 Pelle Gyula, a former inmate brings the news to the wonderful Netti about the death of Hannover István, much experienced fighter of the workers movement arrested in 1949. Netti, the lover of Hannover married doctor Ágoston in the meantime, the defence attorney of the Communists who remained a successful man after 1949 as well. Pelle, the fellow prisoner revives the figure of Hannover in Netti, their love, and as a true friend and admirer of the dead, he sort of becomes a "reincarnation" of Hannover. Netti cannot live any more with doctor Ágoston and she leaves her husband. (source: mandarchiv.hu)