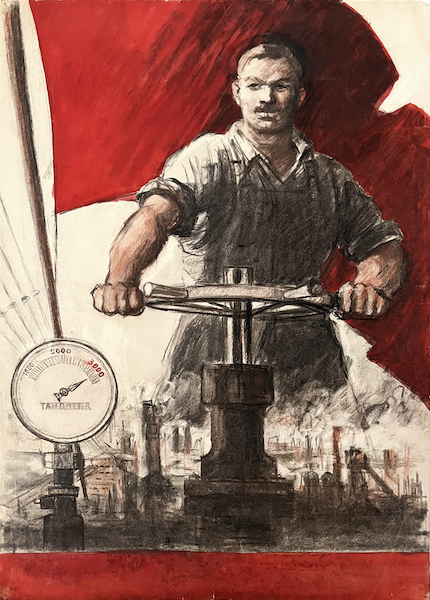 Socialist realist poster maquette
Hungarian title:
Szocreál plakátterv
Condition:
Fine, light wear.
Material:
Paper, hand painting, drawing (paint, pencil).
Price: US$1200
Description:
Untitled socialist realist propaganga poster maquette by Sandor Ek (Alex Keil). This Hungarian communist propaganda artwork is probably from around 1950.
The poster design certainly draws attention to the importance of increasing production, within the framework of the three-year plan or the first five-year plan.