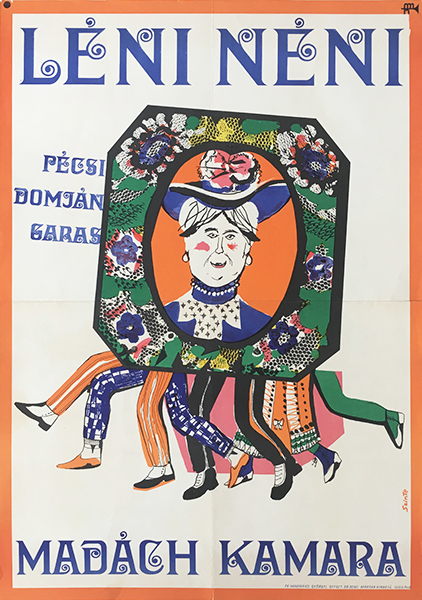 Aunt Léni - Madách Chamber
Hungarian title:
Léni Néni - Madách Kamara - Pécsi, Domján, Garas
Size:
B2 (cca. 50 x 70 cm)
Condition:
Fine, fold marks, one tear at the right border. Fine.
Price: $160
Description:
A colourful poster by Gabor Szinte of a comedy starring famous Hungarian actors: Edit Domján, Ildikó Pécsi, Dezső Garas.