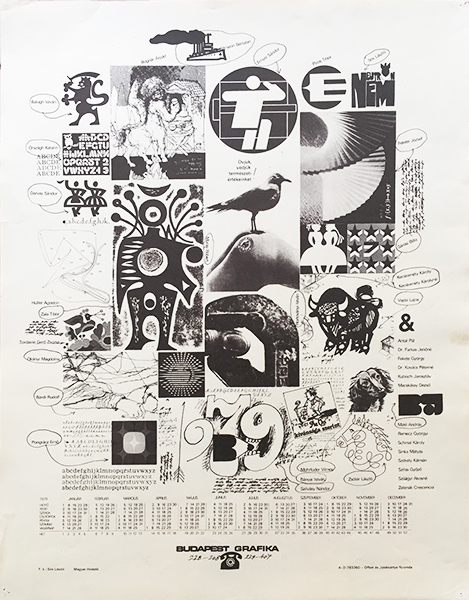 Budapest Graphics Calendar
Hungarian title:
Budapest Grafika Naptár
Size:
B2 (cca. 50 x 70 cm)
Condition:
Fine. With small absences at the edges.
Price: $120
Description:
The "Budapest Graphics" was the name of an artist collective or association. They shared the commissions that arrived to the association. This calendar for the year 1979 represents the various styles of numerous artists in the group.