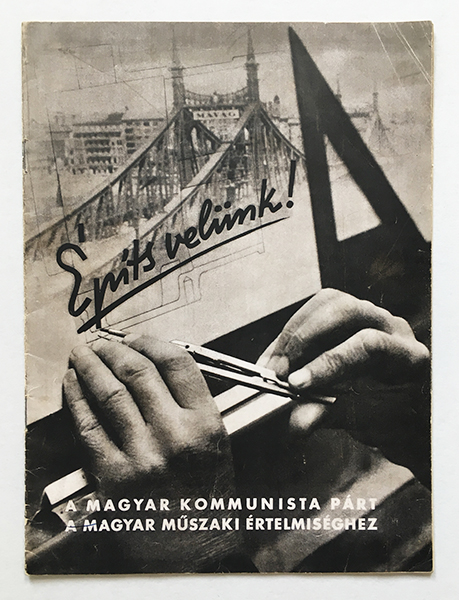 Build with us! Hungarian Communist Party
Hungarian title:
Építs velünk! A Magyar Kommunista Párt a magyar műszaki értelmiséghez
Size:
A4 (cca. 21 x 29 cm)
Condition:
Fine, light wear.
Material:
Paper, letterpress.
Price: $800
Description:
Build with us! - Message of the Hungarian Communist Party to the Hungarian technical intelligentsia is a 1946 vintage Hungarian communist propaganda brochure.
Budapest. Hungarian Communist Party's Technical Intellectuals Group. (Athenaeum) Size: 27,4 x 20,3 cm.
Black and white photomotage cover and illustrated black and white photographs and photomontage. First edition.