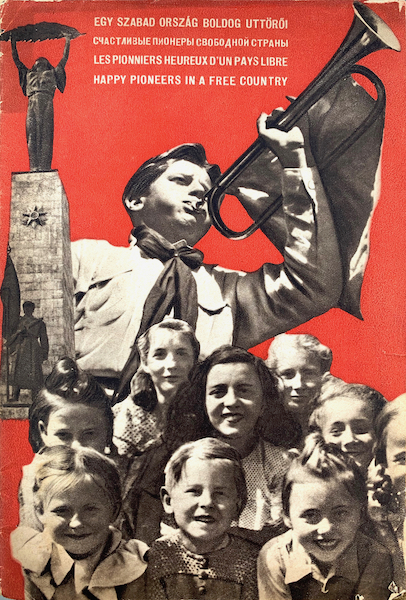 Description:
Happy pioneers in a free country is a 1949 vintage Hungarian communist photomontage propaganda brochure.
THE HUNGARIAN PIONEER MOVEMENT

the movement of the Hungarian children. Its members ae children aged 6 to 14, pupils of the primary schools. The Pioneer movement was founded on the iniitiative of the Hungarian Communist Party.

...

The chief support and guide of this movement, which is continually growing and gaining its strength, comes from the Hungarian Working People's Party and its wise leader, Mátyás Rákosi. His guidance helps the movement to attain its aim: the education of a Socialist youth.