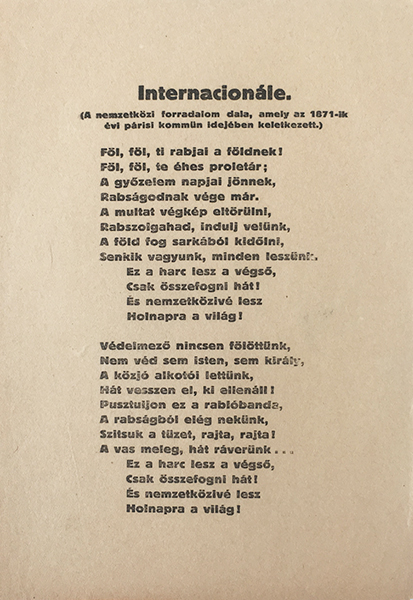 Internationale leaflet
Hungarian title:
Internacionálé. szórólap
Size:
A5 1/16 Sheet (cca. 15 x 21 cm)
Condition:
Fine. Very light creases on the top.
Material:
Paper, letterpress.
Price: US$240
Description:
Internationale original leaflet from 1945.
The leaflet has the first two stanzas of the Internationale on it. Internationale was the international worker's anthem and was sung on celebrations organized by the Communist Party. It had a victorious and strong feeling and had been used on leftist propaganda material ever since it was written (1871).