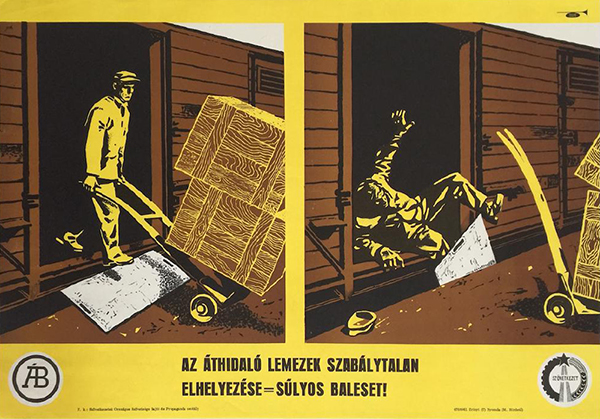 Irregularly placed bridging plates lead to accidents
Hungarian title:
Az áthidaló lemezek szabálytalan elhelyezése balesetveszélyes
Size:
B2 (cca. 50 x 70 cm)
Condition:
Fine, light fold marks and wear.
Price: $240
Description:
Work safety propaganda poster from 1964 ordered by the National Insurance Company. The simple, informative design warns people to place bridging plates regularly to avoid accidents. The use of yellow on the poster makes it visible from a bigger distance as well. The bright colours are applied in a way that the message is very easy to interpret, even when the visibility is not good enough.