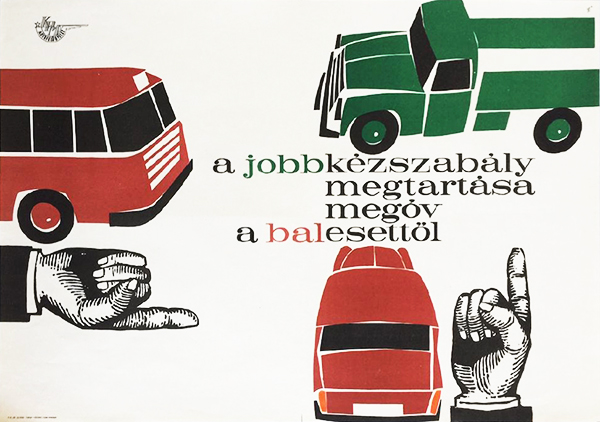 Keeping the priority to the right prevents accidents
Hungarian title:
A jobbkézszabály megtartása megóv a balesetektől
Size:
B2 (cca. 50 x 70 cm)
Condition:
Fine, light fold marks and wear.
Price: $320
Description:
Propaganda poster for a governmental safety campaign from 1965. In the 1950s and 1960s many campaigns were organized by the government that intended to ensure the safety of people, most of them focused on the dangers of the traffic.
The composition depicts a situation from the view above at a junction where three different types of vehicles meet: a bus, a car and a truck. With the help of fingers pointing, the graphic indicates with a help of two hands which vehicle gets the right of way of who.