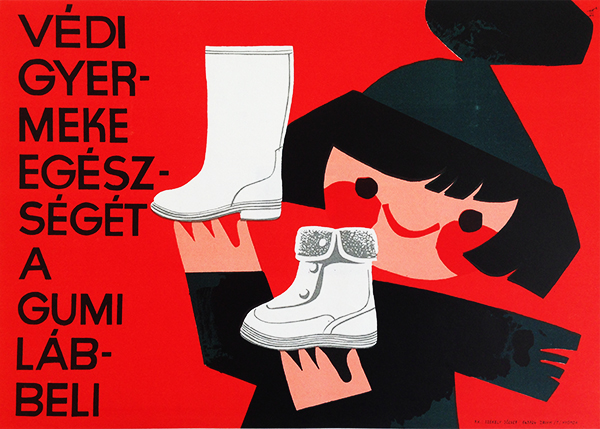 Rubber shoes protects your child's health
Hungarian title:
Védi gyermeke egészségét a gumi lábbeli
Size:
Double Tram poster (cca. 34 x 24 cm)
Material:
Paper, offset lithography.
Price: US$320
Description:
Lovely commercial tram poster from the 1960s. It was designed to attract and convince consumers to buy rubber shoes for their children because it saves their health.
The design is a simple composition: a cartoon-like child figure can be seen in front of a vivid red background, holding two types of shoes in white. It makes the figure even more adorable that her cheeks are as red as the background and her eyes are little and round-shaped. All in all, the graphical style of the design evokes the atmosphere of children's drawings, contributing to a charming poster.