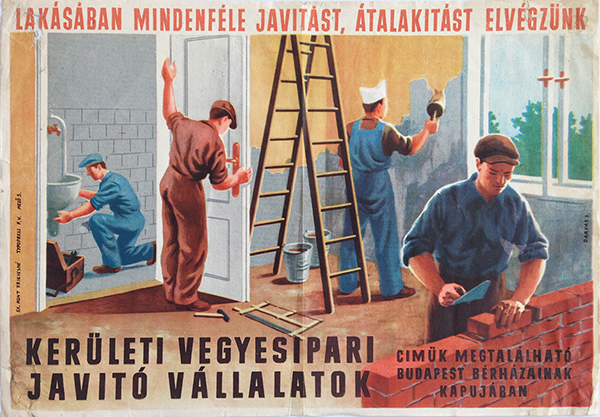 Regional Repairing Companies
Hungarian title:
Kerületi Javító Vállalatok
Size:
Double Tram poster (cca. 34 x 24 cm)
Condition:
Good, with small paper loss, creases and fold marks. Tears along the border.
Material:
Paper, offset lithography.
Price: US$400
Description:
The poster has the typical style of the 1950s. It advertises a company which does all kinds of repairements in the household. It is written on the top of the poster and it is also shown by pictures. The workers on the poster are doing various works: plumbing, painting, carpenting and bricklaying.